Learning Paths
ABOUT THIS LEARNING PATH
The first course covers basic blockchain concepts such as shared ledgers, smart contracts, provenance, and consensus. You'll also see what makes a good blockchain network use case and finally build a simple blockchain network. The second course shows you how to create more complex blockchain applications. You'll also learn what developers need to know to contribute to the overall blockchain solution for a business network. The last course shows you how to build a blockchain network for a specific use case: tracking food and other perishable goods through a supply chain. You'll use an IoT asset tracker and Node-RED to track and collect temperature, motion, and other data. That data is fed to a blockchain network to be used as an immutable record of transaction history throughout the journey of the cargo. Enjoy these blockchain courses!
TELL YOUR FRIENDS
AUDIENCE:
Blockchain developers
LEARNING PATH LEVEL:
Intermediate
2 BADGES
3 COURSES
Blockchain for Developers Course

About the course
Understand blockchain technology and how it can solve business problems.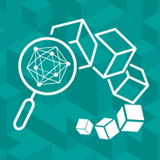 About the course
This course will teach you how to build Hyperledger Fabric applications and smart contracts using the IBM Blockchain Platform Visual Studio Code Extension.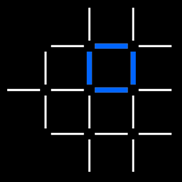 About the course
Learn how to use a an IoT Asset Tracking device, build a blockchain network, and configure a Node-RED dashboard to monitor a perishable network supply chain. You can also use a simulated tracker if you don't want to purchase and set up the hardware.
Our learning paths are designed to build on the content learned in the first course and then build upon the concepts in courses that follow. We recommend that they are completed in the order outlined in this learning path to ensure you get the most out of your investment of time. If you like what you see here, come and discover other learning paths and browse our course catalog.