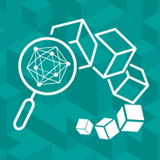 IBMDeveloperSkillsNetwork
IBM Blockchain Foundation Developer
This course will teach you how to build Hyperledger Fabric applications and smart contracts using the IBM Blockchain Platform Visual Studio Code Extension.
Login to enroll
Course Number

BC0201EN

Classes Start

Any time, Self-paced

Estimated Effort

6 Hours

Audience

Course Level

Language

Badge Earned

Tell Your Friends
ABOUT THIS COURSE
This is a fully hands-on course that is designed for developers who want to learn about Hyperledger Fabric development using IBM Blockchain Platform.
It uses built-in tutorials that are part of IBM Blockchain Platform, and requires students to install Visual Studio Code and run the IBM Blockchain Platform development environment on their machines.The tutorials teach the fundamentals of Hyperledger Fabric development: key concepts and components, the capabilities of the developer tools and how to build smart contracts and applications.
---
WHAT WILL I GET AFTER PASSING THIS COURSE?
You will receive a completion certificate and badge.
---
COURSE SYLLABUS
Installation instructions
IBM Blockchain Platform Hands-on tutorials in VS Code:
• Introduction
• Creating a smart contract
• Deploying a smart contract
• Invoking a smart contract from VS Code
• Invoking a smart contract from an external application
• Upgrading a smart contract
• Debugging a smart contract
• Testing a smart contract
• Publishing an event
Pre-test
Final exam
The course is designed for software engineers who are looking to gain hands-on experience of IBM Blockchain Platform. You should have completed the Blockchain Essentials course before attempting this course. A familiarity with a programming language is desirable, but not essential. The tutorials use the TypeScript language throughout, although if you are a JavaScript or Java programmer you'll find TypeScript particularly familiar.
Your computer must meet the technical requirements for Visual Studio Code and the IBM Blockchain Platform extension.
---
COURSE STAFF
Matt Lucas
Matt Lucas is part of IBM's blockchain team. His role is to help clients understand and apply blockchain technologies such as Hyperledger Fabric and IBM Blockchain Platform. Through collaboration with various universities worldwide, he also helps the next generation of computing professionals understand technology and its application in business. He is based in IBM's development laboratory in Hursley and has worked with IBM for over 20 years on a variety of integration middleware technologies. Matt is also an advisor for the British Blockchain Association and an Associate Tutor at the University of Oxford.