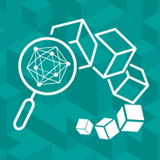 IBMDeveloperSkillsNetwork
IBM Blockchain Foundation Developer
No ratings yet
This course will teach you how to build Hyperledger Fabric applications and smart contracts using the IBM Blockchain Platform Visual Studio Code Extension.
Login to enroll
Course Number

BC0201EN

Classes Start

Any time, Self-paced

audience

course level

language

badge earned

tell your friends

Effort

6 Hours
About this course
This course is for developers who already understand the basics of blockchain for business networks. You'll get a more detailed picture of the components and structures of blockchain business networks, such as ledgers, smart contracts, consensus, certificate authorities, security, roles, transaction processes, participants, and fabrics.
You'll also get experience working with a blockchain to model, build, and test a business network and create an application that can query a ledger, first by using Hyperledger Composer, and second by working directly in chaincode with command-line tools. Finally, you will learn how to create a blockchain network, and the tasks and components that are required.
Note that this course does not discuss cryptocurrencies except to contrast them with business networks.
What will I get after passing this course?
You will receive a completion certificate.
Course syllabus
Blockchain composed

What is Hyperledger Composer?
Components and structure of Composer
An example business network: Car auction market
Extensive, familiar, open tool set
Demo of Hyperledger Composer
Lab 1: Create a Hyperledger Composer solution
Module 1 quiz
Blockchain fabric development

Participants and components overview
Developer considerations
Lab 2: Write your first blockchain application
Module 2 quiz
Blockchain architecture

Administrator (operator) considerations
Security: public vs. private blockchains
Architect considerations
Network consensus considerations
Lab 3: Build your own network
Module 3 quiz
Be sure to complete the course "Blockchain Essentials" or have some experience working with blockchain technologies and applications (other than cryptocurrency) before you start this course.
This course is for developers who understand object-oriented programming and can use the command line.
It's recommended that you use Firefox or Chrome web browser.
Lab requirements
See the lab documentation for specific software requirements. Lab 1 uses the Hyperledger Composer Playground that you should install locally. Labs 2 and 3 require Docker images so that you can build a network and create an application on Hyperledger Fabric.
The prerequisite installation instructions are specific to Mac and Ubuntu users. However, if you use Windows, you can develop models from scratch by using VSCode and the Hyperledger Composer plugin. See Step 3 in the instructions for installing development tools.
Course instructors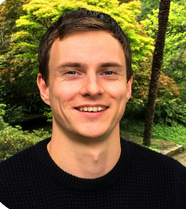 Ant Cole
Worldwide Blockchain Engagement, IBM Industry Platform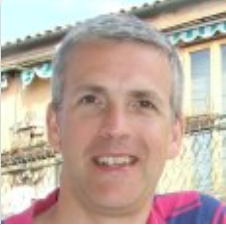 David Gorman
Global Blockchain Labs Engagement, IBM Industry Platform
Course staff

Michelle Carey
IBM Courseware Developer

Cesar Cantua
IBM Courseware Developer