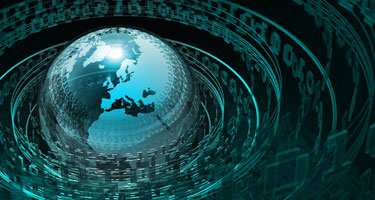 IBMDeveloperSkillsNetwork
End-to-end Data Science on CloudPak for Data
This short description is not used. The description is taken from Word Press front-end. Same with the course image below. We provide one below, but it is not used.
Enrollment Closed
Course Number

DS0201EN

Classes Start

Any time, Self-paced

Enrollment Closed

Audience

Course Level

Language

Badge Earned

Tell Your Friends
ABOUT THIS COURSE
Important note: This course's labs require an on-premise version of CP4D (Cloud Pak 4 Data). If you are not provided with an on-premise installation or if you are using CP4DaaS, the provided files will not work, and you won't be able to complete the labs.
This course takes you through an end-to-end AI example where you will start with the data and end up with a deployed AI model which is constantly monitored for quality. Through this journey, you'll also gain hands-on experience with IBM Cloud Pak for Data and explore how to implement different aspects of the AI pipeline within it. At the end of this course, you will have gained and intermediate level of proficiency with IBM Cloud Pak for Data and will have exercised the four layers of AI Ladder: Collect, Organize, Analyze, Infuse
---
LEARNING OBJECTIVES
After completing this course, you will be able to:
Understand the basics of Cloud Pak for Data
Understand the AI Ladder: Collect
Make data simple and accessible Create connections to remote data sources Access you remote data using Data Virtualization Perform data wrangling using Data Refinery Organize
Create business-ready analytics foundation Organize and catalog your data with Watson Knowledge Catalog Analyze
Build and scale AI with trust & explainability Build AI Models using Jupyter Notebooks Automatically build AI Models using AutoAI Infuse
Operationalize AI throughout the business Deploy AI models as APIs Deploy AI models and perform Batch jobs Use your deployed models within you applications Monitor and explain your models using OpenScale
---
COURSE SYLLABUS
Module 1:
Understanding the platform
Understanding the AI ladder and Cloud Pak for Data
Getting a preview of Cloud Pak for Data
Module 2:
Setting up your project
Creating your first project space
Creating your first Deployment Space
Module 3:
Collect: making data simple and accessible
Accessing remote data with Data Virtualization
Adding data to your project space
Module 4:
Organize: creating a trusted analytics foundation
Organizing, accessing, and finding the right data using Watson Knowledge Catalog
Module 5:
Analyze: creating AI models
Training AI Models in Jupyter Notebooks
Automatic AI Model training using AutoAI
Module 6:
Infuse: Model deployment
Deploying your model as a web API
Accessing and using your deployed models within applications
Module 7:
Infuse: Model explainability and debiasing
Monitoring your deployed models for bias, drift, quality, and explainability
Create debiased endpoints from a biased model - Application Modernization
---
GENERAL INFORMATION
This course is free.
It is self-paced.
It can be taken at any time.
It can be audited as many times as you wish.
There are TWO chance to pass the course, but multiple attempts per question (see the Grading Scheme section for details)
---
RECOMMENDED SKILLS PRIOR TO TAKING THIS COURSE
Some familiarity with Python
Some familiarity with AI workflow
---
COURSE STAFF
Omid Meh
Javier Torres
Scott D'Angelo
Other Contributors
Samaya Madhavan