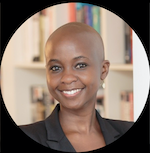 Fireside Analytics Inc.
Shingai Manjengwa (@Tjido) is the CEO of  Fireside Analytics Inc., an ed-tech start-up that develops customized online and in-person courses to teach digital literacy, data science, data visualization, and coding to high school students, policymakers, senior executives, small business owners, and working professionals. Data Science courses by Fireside Analytics have over 300,000 registered learners on platforms like IBMs CognitiveClass.ai and Coursera.
An IBM Influencer and Author, Shingai has a Masters in Business Analytics from NYU Stern. Shingai is also the founder of Fireside Analytics Academy, a registered private high school (BSID: 886528) that teaches high school students to solve problems with data.
What is Data Science? Data Science is the process of ethically acquiring, engineering, analyzing, visualizing and ultimately monetizing data.