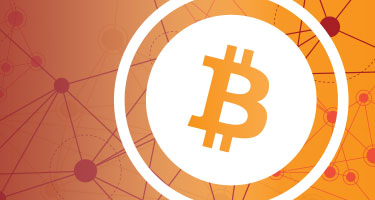 Course Number

DS0321EN

Classes Start

Any time, Self-paced

Estimated Effort

05:00

Audience

Course Level

Language

Tell Your Friends
About This Course
Length: 2-4 Hours Content
Greetings and welcome to the Introduction to Bitcoin course!
In this course, we take a look at the exciting new internet protocol of bitcoin - a cryptographic peer-to-peer payment system with profound implications on the way the world exchanges value.
This course acts as a starting point for anyone who is new to bitcoin and wants to learn the fundamentals of this exciting new technology and digital payment system. The course assumes that the reader has zero knowledge of computer programming or economic analysis. Advanced topics such as algorithms and money supply deflation will be explained in layman's terms so it will be easy for you to understand.
The course is divided into several lessons with each lesson comprising of 5 individual modules. Each module has an accompanying video. These lessons will help you in understanding how bitcoin works, how mining bitcoin is essential for the function of the network, and why bitcoin is a very important development in the field of macroeconomics, data analysis, and information technology.
At the conclusion of this course, you will be well-versed in both the functionality of the bitcoin blockchain and the potential for global commerce that comes with a borderless, digital economy.
The course is licensed under creative commons terms and will remain free for all to learn from and share.
---
Requirements
Basic understanding of economics
Basic understanding of internet protocols
Willingness to challenge existing beliefs and assumptions
---
Course Staff
Travis Patron
Travis Patron is a political economist and digital money researcher best known for his research into the internet payment system bitcoin. His work in the field of cryptology focuses on the change in the nature of government regulation, taxation, and business collaboration on a global basis. As a respected public speaking authority, Travis has helped audiences ranging from small teams to large university classrooms understand the implications of programmable money while instructing the Bitcoin Economics Course. His work has been referenced by bluechip companies in the financial and IT sector such as Microsoft, IBM, and Monero for their business applications.
---
Frequently Asked Questions
What web browser should I use?
The Open edX platform works best with current versions of Chrome, Firefox or Safari, or with Internet Explorer version 9 and above.
See our list of supported browsers for the most up-to-date information.