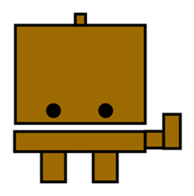 Course Number

IT0101EN

Classes Start

Aug. 20, 2018

Estimated Effort

3 hours

Audience

Course Level

Language

Badge Earned

Tell Your Friends
About this course
This course is for all those do-it-yourself Node.js or Node-RED programmers who want to learn IoT basics. You can purchase the TJBot if you don't already have one or run it in a simulator, so no purchase necessary!
You'll use artificial intelligence services (Watson) to program the robot to recognize objects and color, translate speech to text, recognize and translate languages, and analyze emotional tones in text.
---
Course syllabus
TJBot overview
TJBot and IBM Watson services
Set up your environment

Option 1: Access the virtual simulator
Option 2: Configure the physical bot
Quick labs

Lab 1: Move the robot's arm
Lab 2: Shine and pulse the LED light
Lab 3: Make the robot see
Lab 4: Convert speech to text
Lab 5: Translate language
Lab 6: Make the robot speak
Lab 7: Make the robot recognize tone
Lab 8: Make the robot chat
Complex labs

Lab 9: Converse with TJBot
Lab 10: Detect tone in audio and react with a colored light
Lab 11: Recognize objects and say them out loud
---
What will I get after passing this course?
You will receive a completion certificate.
---
Requirements
You should have basic programming experience with either Node.js or Node-RED. Experience with programming IoT devices is not required.
You must have a Pay-As-You-Go or subscription IBM Cloud account.
For this course, you can program the physical TJBot or use a simulator that will mimic the actions, speech, and sounds of the robot. If you use the simulator, you need only a web browser.
If you want to use the physical robot, you must 3D-print or purchase the TJBot. You can create the same project files on the Raspberry Pi and run the Node.js application.
TJBot can be programmed in Node-RED, Swift, Python, and Node.js. This course will use a Node.js simulator that mirrors the real bot to make it accessible to everyone. This code can be copied over to the Raspberry Pi and run as-is with little modification.
---
Course instructor
JeanCarl Bisson
IBM Technical Innovation Lead
Course staff
Michelle Carey
IBM Courseware Developer
---
Frequently Asked Questions
What web browser should I use?
The Open edX platform works best with current versions of Chrome, Firefox or Safari, or with Internet Explorer version 9 and above.
See our list of supported browsers for the most up-to-date information.